MARBLELIFE® Of Knoxville
|
CALL 888-524-3372 For your FREE CONSULTATION or click the "Request An Estimate" button.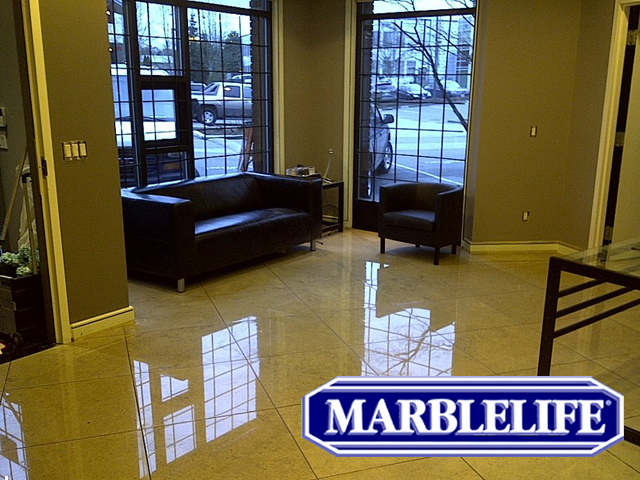 Our growth driven by an unwavering commitment to exceptional results, beautiful work, delivered on-time by our professional MARBLELIFE® trained craftsman.
With more than 25 years experience, MARBLELIFE® has refined its service to make this a clean worry-free experience for each of our many clients.
RESIDENTIAL AND COMMERCIAL SERVICES – FLOORS, WALLS, COUNTER TOPS
PRODUCTS
Marble Cleaner
Marble Polish
Tile Cleaner
Tile Soap & Scum Remover
Mold & Mildew Cleaner
Granite Cleaner
PROBLEM SOLVING
Weekly, Monthly, Semi-Annually and Customized Programs designed to match your traffic loads.
Guaranteed!
If we are maintaining your floors we guarantee you will NEVER need to restore them again.
MARBLELIFE® Offers the Following Services:
Marble Services Offered Include: Marble cleaning, Marble polishing, Marble restoration, Marble repairs , Marble maintenance
Granite Services Include: Granite cleaning, granite polishing, granite repairs, granite restoration, Granite maintenance
Limestone Services Include: Limestone cleaning, Limestone polishing,Limestone restoration, Limestone grinding,Limestone repairs, Limestone filling holes, Limestone fixing cracks,Limestone flattening , Limestone maintenance schedule
Salturnia Services Include: Salturnia cleaning, Salturnia polishing, Salturnia restoration, Salturnia flattening,Salturnia grinding,Salturnia filling holes, Salturnia fixing cracks, Salturnia repairs,Salturnia maintenance schedule
Terrazzo Services Include: Terrazzo cleaning, Terrazzo polishing, Terrazzo restoration, Terrazzo repairs,Terrazzo maintenance
Travertine Services Include: Travertine cleaning, Travertine polishing, Travertine restoration, Travertine repairs, Travertine maintenance
Tile & Grout Services Include: Grout cleaning, Grout pressure washing, Grout sealing,Grout stain sealing, Grout replacement, Grout fixing cracks, Grout maintenance
For more information or to hire a MARBLELIFE® Stone Care Professional visit http://marblelife.com.  For professional grade products go to http://marblelifeproducts.com.
Association Members:
BOMA (Business Owner & Managers Association)
MIA (Marble Institute of America)
Proudly Servicing Nashville and Our Neighbors throughout Central Tennessee including:
Association Members:
BOMA (Business Owner & Managers Association)
MIA (Marble Institute of America)
Proudly Servicing Nashville and Our Neighbors throughout Central Tennessee including:
ANDERSON County: ANDERSONVILLE, BRICEVILLE, CLINTON, LAKE CITY, NORRIS, OAK RIDGE
BEDFORD County: BELL BUCKLE, NORMANDY, SHELBYVILLE, UNIONVILLE, WARTRACE
BENTON County: BIG SANDY, CAMDEN, EVA, HOLLADAY
BLEDSOE County: PIKEVILLE
BLOUNT County: ALCOA, FRIENDSVILLE, LOUISVILLE, MARYVILLE, ROCKFORD, TALLASSEE, TOWNSEND, WALLAND
BRADLEY County: CHARLESTON, CLEVELAND, MC DONALD
CAMPBELL County: CARYVILLE, DUFF, JACKSBORO, JELLICO, LA FOLLETTE, NEWCOMB, PIONEER
CANNON County: AUBURNTOWN, BRADYVILLE, READYVILLE, WOODBURY
CARROLL County: ATWOOD, BRUCETON, BUENA VISTA, CEDAR GROVE, CLARKSBURG, HOLLOW ROCK,
HUNTINGDON, LAVINIA, MC KENZIE, MC LEMORESVILLE, TREZEVANT, WESTPORT, YUMA
CARTER County: ELIZABETHTON, HAMPTON, MILLIGAN COLLEGE, ROAN MOUNTAIN, WATAUGA
CHEATHAM County: ASHLAND CITY, CHAPMANSBORO, KINGSTON SPRINGS, PEGRAM, PLEASANT VIEW
CHESTER County: ENVILLE, HENDERSON, JACKS CREEK, LURAY
CLAIBORNE County: ARTHUR, CLAIRFIELD, CUMBERLAND GAP, EAGAN, HARROGATE, LONE MOUNTAIN,NEW TAZEWELL, PRUDEN, SHAWANEE, SPEEDWELL, TAZEWELL
COCKE County: BYBEE, COSBY, DEL RIO, HARTFORD, NEWPORT, PARROTTSVILLE
CROCKETT County: ALAMO, BELLS, CROCKETT MILLS, FRIENDSHIP, FRUITVALE, GADSDEN, MAURY CITY
CUMBERLAND County: CRAB ORCHARD, CROSSVILLE, PLEASANT HILL
DECATUR County: BATH SPRINGS, DECATURVILLE, PARSONS, SCOTTS HILL, SUGAR TREE
DYER County: BOGOTA, DYERSBURG, FINLEY, LENOX, NEWBERN, TIGRETT, TRIMBLE
FAYETTE County: BRADEN, GALLAWAY, LA GRANGE, LACONIA, MACON, MOSCOW, OAKLAND, ROSSVILLE, SOMERVILLE, WILLISTON
FENTRESS County: ALLARDT, CLARKRANGE, GRIMSLEY, JAMESTOWN, PALL MALL
FRANKLIN County: BELVIDERE, COWAN, DECHERD, ESTILL SPRINGS, HUNTLAND, SEWANEE, SHERWOOD, WINCHESTER
GIBSON County: BRADFORD, DYER, EATON, GIBSON, HUMBOLDT, IDLEWILD, KENTON, MEDINA, MILAN, RUTHERFORD, TRENTON, YORKVILLE
GRAINGER County: BEAN STATION, BLAINE, POWDER SPRINGS, RUTLEDGE, THORN HILL, WASHBURN
GREENE County: AFTON, CHUCKEY, GREENEVILLE, MIDWAY, MOHAWK, MOSHEIM
GRUNDY County: ALTAMONT, BEERSHEBA SPRINGS, COALMONT, GRUETLI LAAGER, MONTEAGLE, PALMER, PELHAM, TRACY CITY
HAMBLEN County: LOWLAND, MORRISTOWN, RUSSELLVILLE, TALBOTT, WHITESBURG
HAMILTON County: APISON, BAKEWELL, BIRCHWOOD, CHATTANOOGA, COLLEGEDALE, HARRISON, HIXSON, LOOKOUT MOUNTAIN, LUPTON CITY, OOLTEWAH, SALE CREEK, SIGNAL MOUNTAIN, SODDY DAISY
HANCOCK County: KYLES FORD, SNEEDVILLE
HARDEMAN County: BOLIVAR, GRAND JUNCTION, HICKORY VALLEY, HORNSBY, MIDDLETON, POCAHONTAS, SAULSBURY, SILERTON, TOONE, WHITEVILLE
HARDIN County: COUNCE, CRUMP, MORRIS CHAPEL, OLIVEHILL, PICKWICK DAM, SALTILLO, SAVANNAH, SHILOH
HAWKINS County: BULLS GAP, CHURCH HILL, EIDSON, MOORESBURG, MOUNT CARMEL, ROGERSVILLE, SURGOINSVILLE
HAYWOOD County: BROWNSVILLE, STANTON
HENDERSON County: DARDEN, HURON, LEXINGTON, REAGAN, SARDIS, WILDERSVILLE
HENRY County: BUCHANAN, COMO, COTTAGE GROVE, HENRY, MANSFIELD, PARIS, PURYEAR, SPRINGVILLE
JEFFERSON County: DANDRIDGE, JEFFERSON CITY, NEW MARKET, STRAWBERRY PLAINS, WHITE PINE
JOHNSON County: BUTLER, LAUREL BLOOMERY, MOUNTAIN CITY, SHADY VALLEY, TRADE
KNOX County: CORRYTON, HEISKELL, KNOXVILLE, MASCOT, POWELL
LAKE County: RIDGELY, TIPTONVILLE, WYNNBURG
LAUDERDALE County: GATES, HALLS, HENNING, RIPLEY
LAWRENCE County: ETHRIDGE, FIVE POINTS, IRON CITY, LAWRENCEBURG, LEOMA, LORETTO, SAINT JOSEPH, SUMMERTOWN, WESTPOINT
LOUDON County: GREENBACK, LENOIR CITY, LOUDON, PHILADELPHIA
MADISON County: BEECH BLUFF, DENMARK, JACKSON, MEDON, MERCER, OAKFIELD, PINSON, SPRING CREEK
MARION County: GUILD, JASPER, POWELLS CROSSROADS, SEQUATCHIE, SOUTH PITTSBURG, WHITESIDE
MCMINN County: ATHENS, CALHOUN, ENGLEWOOD, ETOWAH, NIOTA, RICEVILLE
MCNAIRY County: ADAMSVILLE, BETHEL SPRINGS, CHEWALLA, FINGER, GUYS, MICHIE, MILLEDGEVILLE, RAMER, SELMER, STANTONVILLE
MEIGS County: DECATUR, GEORGETOWN, TEN MILE
MONROE County: COKERCREEK, MADISONVILLE, SWEETWATER, TELLICO PLAINS, VONORE
MORGAN County: COALFIELD, DEER LODGE, LANCING, OAKDALE, PETROS, RUGBY, SUNBRIGHT, WARTBURG
OBION County: HORNBEAK, OBION, RIVES, SAMBURG, SOUTH FULTON, TROY, UNION CITY, WOODLAND MILLS
OVERTON County: ALLONS, ALLRED, ALPINE, CRAWFORD, HILHAM, LIVINGSTON, MONROE, RICKMAN, WILDER
PICKETT County: BYRDSTOWN
POLK County: BENTON, CONASAUGA, COPPERHILL, DELANO, DUCKTOWN, FARNER, OCOEE, OLDFORT, RELIANCE, TURTLETOWN
RHEA County: DAYTON, EVENSVILLE, GRANDVIEW, GRAYSVILLE, SPRING CITY
SCOTT County: ELGIN, HELENWOOD, HUNTSVILLE, ONEIDA, ROBBINS, WINFIELD
SEQUATCHIE County: DUNLAP, WHITWELL
SEVIER County: GATLINBURG, KODAK, PIGEON FORGE, SEVIERVILLE, SEYMOUR
SHELBY County: ARLINGTON, BRUNSWICK, COLLIERVILLE, CORDOVA, EADS, ELLENDALE, GERMANTOWN, LAKELAND, MEMPHIS, MILLINGTON
SULLIVAN County: BLOUNTVILLE, BLUFF CITY, BRISTOL, KINGSPORT, PINEY FLATS
TIPTON County: ATOKA, BRIGHTON, BURLISON, COVINGTON, DRUMMONDS, MASON, MUNFORD, TIPTON
UNICOI County: ERWIN, FLAG POND, UNICOI
UNION County: LUTTRELL, MAYNARDVILLE, SHARPS CHAPEL
VAN BUREN County: SPENCER
WARREN County: CAMPAIGN, MC MINNVILLE, MORRISON, ROCK ISLAND, SMARTT, VIOLA
WASHINGTON County: FALL BRANCH, JOHNSON CITY, JONESBOROUGH, LIMESTONE, MOUNTAIN HOME, TELFORD
WAYNE County: CLIFTON, COLLINWOOD, CYPRESS INN, LUTTS, WAYNESBORO
WEAKLEY County: DRESDEN, DUKEDOM, GLEASON, GREENFIELD, MARTIN, PALMERSVILLE, SHARON
WHITE County: DOYLE, QUEBECK, SPARTA, WALLING
WILLIAMSON County: ARRINGTON, BRENTWOOD, COLLEGE GROVE, FAIRVIEW, FRANKLIN, NOLENSVILLE, PRIMM SPRINGS, THOMPSONS STATION
WILSON County: GLADEVILLE, LEBANON, MOUNT JULIET, NORENE, WATERTOWN