MARBLELIFE® of Austin is the largest stone restoration and floor maintenance company in the country, with more than 50 locations.
Growth driven by an unwavering commitment to exceptional results, beautiful work, delivered on-time by a professional MARBLELIFE® trained craftsman.
CALL (888) 524-3372 For your FREE CONSULTATION or click the "Request An Estimate" button.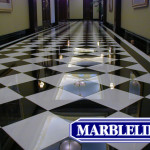 With more than 25 years experience, MARBLELIFE® of Austin has refined its service to make this a clean, worry-free experience for each of our many clients.
RESIDENTIAL AND COMMERCIAL SERVICES – FLOORS, WALLS, COUNTER TOPS
PRODUCTS
Marble Cleaner
Marble Polish
Tile Cleaner
Tile Soap & Scum Remover
Mold & Mildew Cleaner
Granite Cleaner
PROBLEM SOLVING
Weekly, Monthly, Semi-Annually and Customized Programs designed to match your traffic loads.
Guaranteed!
If we are maintaining your floors we guarantee you will NEVER need to restore them again.
MARBLELIFE® Offers the Following Services:
Marble Services Offered Include: Marble cleaning, Marble polishing, Marble restoration, Marble repairs , Marble maintenance
Granite Services Include: Granite cleaning, granite polishing, granite repairs, granite restoration, Granite maintenance
Limestone Services Include: Limestone cleaning, Limestone polishing,Limestone restoration, Limestone grinding,Limestone repairs, Limestone filling holes, Limestone fixing cracks,Limestone flattening , Limestone maintenance schedule
Salturnia Services Include: Salturnia cleaning, Salturnia polishing, Salturnia restoration, Salturnia flattening,Salturnia grinding,Salturnia filling holes, Salturnia fixing cracks, Salturnia repairs,Salturnia maintenance schedule
Terrazzo Services Include: Terrazzo cleaning, Terrazzo polishing, Terrazzo restoration, Terrazzo repairs,Terrazzo maintenance
Travertine Services Include: Travertine cleaning, Travertine polishing, Travertine restoration, Travertine repairs, Travertine maintenance
Tile & Grout Services Include: Grout cleaning, Grout pressure washing, Grout sealing,Grout stain sealing, Grout replacement, Grout fixing cracks, Grout maintenance
For more information or to hire a MARBLELIFE® Stone Care Professional visit http://marblelife.com.  For professional grade products go to http://marblelifeproducts.com
Proudly Servicing Austin, San Antonia and our Neighbors in throughout the Great State of Texas:
AUSTIN County:  BELLVILLE,  BLEIBLERVILLE,  CAT SPRING,  INDUSTRY,  KENNEY,  NEW ULM,  SAN FELIPE,  SEALY,  WALLIS,
BASTROP County:  BASTROP,  CEDAR CREEK,  ELGIN,  MC DADE,  PAIGE,  RED ROCK,  ROSANKY,  SMITHVILLE,
BEXAR County:  ADKINS,  ATASCOSA,  CONVERSE,  ELMENDORF,  HELOTES,  MACDONA,  RANDOLPH AFB,  SAINT HEDWIG,  SAN ANTONIO,  SOMERSET,  UNIVERSAL CITY,  VON ORMY,
BLANCO County:  BLANCO,  HYE,  JOHNSON CITY,  ROUND MOUNTAIN,
BURNET County:  BERTRAM,  BRIGGS,  BURNET,  MARBLE FALLS,
CALDWELL County:  DALE,  FENTRESS,  LOCKHART,  LULING,  MARTINDALE,  MAXWELL,  PRAIRIE LEA,
COMAL County:  BULVERDE,  CANYON LAKE,  FISCHER,  GARDEN RIDGE,  NEW BRAUNFELS,  SAN ANTONIO,  SPRING BRANCH,
FAYETTE County:  CARMINE,  ELLINGER,  FAYETTEVILLE,  FLATONIA,  LA GRANGE,  LEDBETTER,  MULDOON,  PLUM,  ROUND TOP,  SCHULENBURG,  WARDA,  WARRENTON,  WEST POINT,
GILLESPIE County:  DOSS,  FREDERICKSBURG,  HARPER,  STONEWALL,  WILLOW CITY,
HAYS County:  AUSTIN,  BUDA,  DRIFTWOOD,  DRIPPING SPRINGS,  KYLE,  SAN MARCOS,  WIMBERLEY,
KENDALL County:  BERGHEIM,  BOERNE,  COMFORT,  KENDALIA,  WARING,
LLANO County:  BLUFFTON,  BUCHANAN DAM,  CASTELL,  COTTONWOOD SHORES,  HORSESHOE BAY,  KINGSLAND,  LLANO,  MARBLE FALLS,  TOW,  VALLEY SPRING,
MASON County:  ART,  FREDONIA,  MASON,  PONTOTOC,
SAN SABA County:  BEND,  CHEROKEE,  RICHLAND SPRINGS,  SAN SABA,
TRAVIS County:  AUSTIN,  DEL VALLE,  LEANDER,  MANCHACA,  MANOR,  MC NEIL,  PFLUGERVILLE,  SPICEWOOD,
WILLIAMSON County:  AUSTIN,  CEDAR PARK,  COUPLAND,  FLORENCE,  GEORGETOWN,  GRANGER,  HUTTO,  JARRELL,  LEANDER,  LIBERTY HILL,  ROUND ROCK,  SCHWERTNER,  TAYLOR,  THRALL,  VOLENTE,  WALBURG,  WEIR, TX, TEXAS