MARBLELIFE® Of The Bahamas
|
CALL 242-676-0175 For your FREE CONSULTATION or click the "Request An Estimate" button.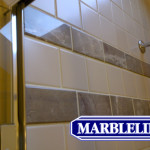 Growth driven by an unwavering commitment to exceptional results, beautiful work, delivered on-time by a professional MARBLELIFE® trained craftsman.
With more than 25 years experience, MARBLELIFE® has refined its service to make this a clean, worry-free experience for each of our many clients.
RESIDENTIAL AND COMMERCIAL SERVICES – FLOORS, WALLS, COUNTER TOPS
PRODUCTS
Marble Cleaner
Marble Polish
Tile Cleaner
Tile Soap & Scum Remover
Mold & Mildew Cleaner
Granite Cleaner
PROBLEM SOLVING
Weekly, Monthly, Semi-Annually and Customized Programs designed to match your traffic loads.
Guaranteed!
If we are maintaining your floors we guarantee you will NEVER need to restore them again.
MARBLELIFE® Offers the Following Services:
Marble Services Offered Include: Marble cleaning, Marble polishing, Marble restoration, Marble repairs , Marble maintenance
Granite Services Include: Granite cleaning, granite polishing, granite repairs, granite restoration, Granite maintenance
Limestone Services Include: Limestone cleaning, Limestone polishing,Limestone restoration, Limestone grinding,Limestone repairs, Limestone filling holes, Limestone fixing cracks,Limestone flattening , Limestone maintenance schedule
Salturnia Services Include: Salturnia cleaning, Salturnia polishing, Salturnia restoration, Salturnia flattening,Salturnia grinding,Salturnia filling holes, Salturnia fixing cracks, Salturnia repairs,Salturnia maintenance schedule
Terrazzo Services Include: Terrazzo cleaning, Terrazzo polishing, Terrazzo restoration, Terrazzo repairs,Terrazzo maintenance
Travertine Services Include: Travertine cleaning, Travertine polishing, Travertine restoration, Travertine repairs, Travertine maintenance
Tile & Grout Services Include: Grout cleaning, Grout pressure washing, Grout sealing,Grout stain sealing, Grout replacement, Grout fixing cracks, Grout maintenance